Homeless Encampment Removal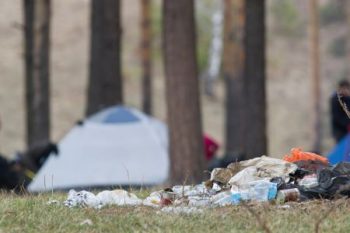 Property owners and businesses struggle to keep their properties clean and safe with the increasing homeless population. Top Tier Cleaning Service is a professional cleaning company that offers various services to help you clean up your property and create a safer environment for your employees and customers. We specialize in hoarding cleanup, hospitality cleaning, janitorial services, and more.
At Top Tier Cleaning Service, we have the experience and expertise to keep your property clean and compliant with all local regulations. We offer a variety of services tailored to meet your business's specific needs. From routine janitorial services to deep-cleaning projects, we have you covered.
Homeless Encampment Cleanup 
While we do offer our services for campsite cleanups, it should be noted that encampments in a public space or any form of public property are a matter for the police and the Gresham City Council. We do not have the authority to remove anyone from an occupied space, only clean up the area after it has been vacated. If you are struggling with illegal encampments on public property near your business or residence, we recommend contacting City Hall, where you can file campsite reports. 
Homeless encampments are a problem for property owners. As the population of homeless people increases, so does the number of homeless encampments. Campsite removals require proper training and equipment as it can be dangerous, time-consuming and expensive if you try to do it yourself. 
Top Tier Cleaning Service specializes in cleaning up after illegal campsites on private properties throughout Gresham, Oregon and surrounding areas like Portland, Beaverton and Clackamas. Our technicians have years of combined experience removing biohazards from these sites using professional-grade biohazard removal equipment. 
Homeless Waste Removal 
Homeless encampments are a problem for many cities, but they can be especially problematic to businesses owners. Homeless people often leave behind trash bags full of garbage, hazardous waste and other health hazards that need professional cleanup services.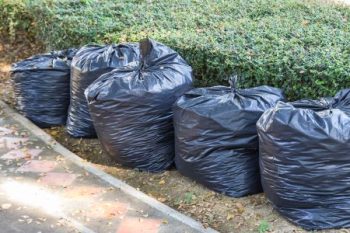 At Top Tier Cleaning Service, we provide the homeless encampment cleanup services you need quickly and professionally. Our team is trained in all aspects of the job, from removing debris and medical waste to sanitizing surfaces and disinfecting the area after it has been cleared out by police or other authorities who have removed residents from the premises. We will work with your schedule so we can meet your needs promptly while maintaining our high level of service excellence.
Homeless Camp Removal 
Homeless encampments are becoming an epidemic in our city. These campsites can be an eyesore and a significant health hazard, and have a negative environmental impact. These camps often contain large amounts of garbage, human waste, and hazardous materials that can contaminate your property and put your employees and customers at risk. Our team works to meticulously remove all hazardous items, piles of trash, and other biohazard material to keep your personal property safe and sanitary.
Homeless Camp Cleanup
It's no secret that keeping your business premises clean is essential, but it can be challenging to find the time or resources to do so. Not only is it necessary to keep your workplace clean and organized, but research has shown that a cluttered and dirty environment can lead to decreased productivity and even health problems for employees. That's where Top Tier Cleaning Service comes in. We offer comprehensive homeless encampment cleaning, janitorial services, hoarding, and office cleaning services that will keep your property clean and tidy so you can focus on what you're good at. From trash removal and floor care to window washing and carpet cleaning, we've got you covered.