Where is the Best
Office Cleaning Near Me
?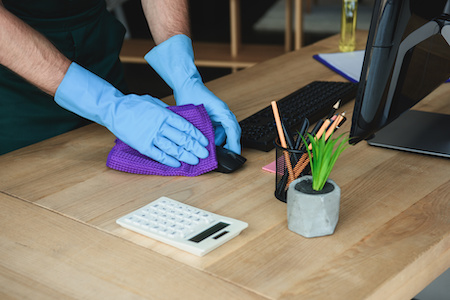 Here at Top Tier Cleaning Service, our staff has decades of combined experience serving commercial facilities in the Portland metropolitan area with professional janitorial services. Keeping your property clean is essential to maintaining a productive workspace for your employees or tenants. A full-time in-house cleaning staff, however, is expensive. At Top Tier Cleaning Service, we take the time to understand your facility and your needs, including your budget, to come up with a customized cleaning plan that will accommodate you and your team. Our customers often include business owners and property owners of the following:
Medical offices, such as urgent care clinics.
Dental offices.
Commercial spaces, such as large commercial buildings.
Urgent care clinics.
Retail spaces.
And more!
---
Office Cleaning Service
One of the best benefits of choosing Top Tier Cleaning Service for professional janitorial services is that we will work with you to come up with a customized plan for your space. Cleaner work environments lead to happier employees, less sick days, and happier customers. We will find a plan that accommodates your needs and budget to ensure a healthy, clean environment for your clients, employees, or tenants! Whether you're looking for a one-time cleaning or a long-term contract, we will make sure you get the most comprehensive cleaning services avalable in the Portland metropolitan area!
How Does Professional Office Cleaning Decrease Employee Sick Days?
Regular office cleaning can help promote better health for your employees by decreasing the number of contagions in the air and reducing viral and bacterial agents on surfaces. A healthy work environment often translates to healthy employees, which means less calls out of work!
1. Reduce Contagions
Dust mites, microbial debris, and other allergens deposited by any nearby insect activity can exacerbate allergies. When you reduce the contagions in your office, you increase your employees' well-being and their productivity!
2. Reduce Viruses and Bacteria
In addition to ridding your commercial space of allergens, regular cleaning can reduce the amount of viruses and bacteria on surfaces. Our staff uses the best technology and products to help reduce the spread of cold and flu viruses at the workplace, which will also reduce the number of sick days your employees use.
3. Improve Office Air Quality
When you hire Top Tier Cleaning Service as your commercial cleaning service, we aim to provide a healthy, clean environment, including the air circulating throughout buildings. Our cleaners are detail-oriented and have plenty of experience cleaning office buildings and other office spaces to ensure the removal of dust, dirt, and grime from the floors, windows, and other surfaces. This process leads to better air quality in the office which can reduce the likelihood of respiratory infection, also leading to fewer employee sick days.
---
How Do I Choose
Office Cleaning Services Near Me
?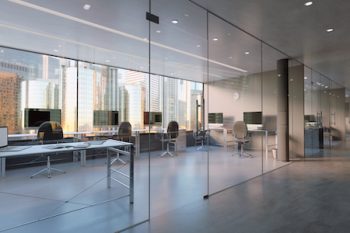 When you're looking for a commercial cleaning company in Portland, Oregon, it can be overwhelming. However, at Top Tier Cleaning Service, our staff has the cleaning experience and training to ensure that your space is healthy and clean for your tenants or employees. We offer a wide variety of business cleaning services and use the latest technology when it comes to disinfecting strategies and cleaning equipment. We also offer window washing services, commercial carpet cleaning, and more. We value our customers and take great pride in our customer service and our high level of customer satisfaction. Whether you need floor care, window cleaning, or any of our other services, we have a high level of commitment to keep your employees safe and healthy in the workplace. Call today to find out more about how we can customize a cleaning plan for retail stores, corporate offices, and more. If you want a healthy environment, Top Tier Cleaning can deliver in Portland, Oregon