Portland's Choice For Professional Window Washing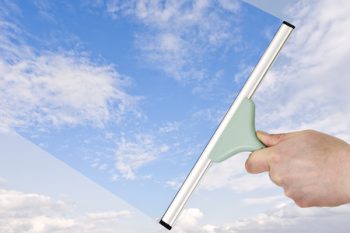 Welcome to Top Tier Cleaning Service, Portland's choice for professional window cleaners and window cleaning services. We understand the important role windows play in shaping the beauty of any space, whether it's a home, office, retail store, or other establishments, and the difference a spotless window can make. With years of experience underpinning our team of skilled cleaning professionals, we bring a wealth of expertise to every window-washing task. Our commitment to excellent customer service and competitive pricing sets us apart from the competition. We recognize the unique needs of each property and the varying characteristics of windows, allowing us to tailor our techniques precisely. This ensures a streak-free, crystal-clear outcome that invites abundant natural light into your interiors.
A Cleaning Solution For Every Season
Windows are constantly exposed to the elements, from rain and wind to dust and pollution. Over time, this can take a toll on your windows, leaving them dirty and etched with mineral deposits. Our specialized cleaning solutions can tackle mineral deposits, restoring the clarity of your windows and prolonging their lifespan. We understand that the changing seasons present distinct challenges to your windows. From spring's pollen to summer's humidity, fall's leaves, and winter's snow, each season leaves behind residues that can compromise the clarity of your windows. Our amazing team's approach to seasonal impact and maintenance goes beyond standard cleaning. We recognize that different times of the year demand specific solutions to keep your windows looking their best. By tailoring our window washing techniques to match seasonal conditions, we ensure year-round visibility and prevent the accumulation of residues that could lead to long-term damage. Trust us to provide quality window cleaning services that adapt to ever-changing environmental factors, safeguarding the beauty and integrity of your windows throughout the year.
Why Choose Top Tier Cleaning Service?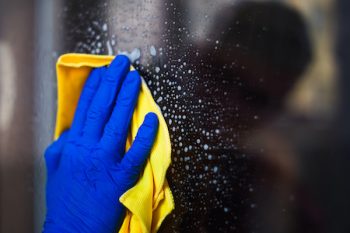 What sets us apart is our dedication to innovation and excellence. Through investment in cutting-edge techniques and industry-standard equipment, we tackle the most stubborn dirt, grime, and streaks. The result is nothing short of remarkable—windows that glisten and illuminate your space. Our expert team's unwavering commitment to perfection guarantees that no smudge or dirt particle is overlooked. Our impact goes beyond aesthetics; clean windows create a brighter, uplifting environment by allowing more natural light to infuse your surroundings. Additionally, our services contribute to improved indoor air quality, preventing the accumulation of pollutants that could compromise the health of your living or working space. At Top Tier Cleaning Service, our dedication to excellence extends to both visual enhancement and a healthier, more vibrant environment for you and your occupants.
Stop Searching For Window Washing Near Me, Call Top Tier
At Top Tier Cleaning Service, professionalism and reliability are fundamental aspects of our service. We understand the value of your time and strive to consistently arrive punctually, complete tasks efficiently, and surpass your expectations. This dedication to excellence is reflected in our remarkable average 5-star rating, a testament to the consistently high level of service we deliver. By selecting Top Tier Cleaning Service for your window washing services, you're embracing a commitment to excellence and professionalism and achieving unparalleled outcomes. Allow us to transform your property through our meticulous window cleaning process, allowing your windows to radiate brilliance and your space to flourish. Reach out to us today for a complimentary quote and witness the transformative impact of flawlessly clean windows on your property's aesthetics and comfort. With Top Tier Cleaning Service, you can be sure to get top-of-the-line service every time.