Professional Pressure Washing Services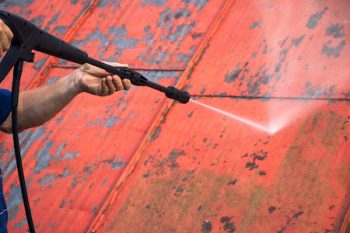 If your building's exterior, sidewalk, or parking lot is looking shabby, it's time for a pressure wash. This is the most efficient and effective cleaning method when you want a fast, deep clean. When sweeping and litter pickup can't get the job done, it's time for a pressure wash. This cleaning method makes short work of gum stuck to the sidewalk, weeds between the cracks, and more. A pressure wash can even take care of stubborn oil stains in the parking lot.
Top Tier Cleaning Service offers a wide range of services such as power washing, window cleaning and roof cleaning that keep your business looking its best inside and out. No matter the scale of cleaning project you need done, our team can handle it. With our thorough cleaning process, you can count on us to handle the detail work while you keep your business running at its maximum potential.
Efficient Graffiti Removal
Using a pressure washer is also a great way to remove graffiti from exterior surfaces. This method works best on sturdy surfaces like concrete, whereas a gentler cleaning option — such as softwashing — is better for more fragile surfaces like brick or tile. This is due to the risk of damage from the highly pressurized water used in pressure and power washing.
However, in most cases, graffiti can be removed from your building exterior without the use of harsh chemicals. The high water pressure strips away the mess at the root, ensuring that the graffiti is removed without a trace left behind.
Best Commercial Pressure Cleaning
The key to an effective pressure wash is attention to detail. Top Tier Cleaning's experienced cleaning technicians always make sure to clean every last inch, taking time to ensure nothing gets missed. Making sure your business is neat and clean makes an excellent first impression on potential clients and increases curb appeal if you're trying to sell.
Power Washing vs. Pressure Washing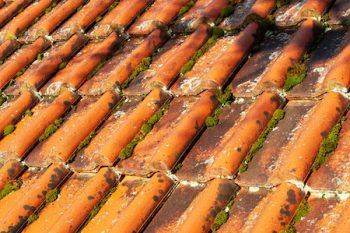 Due to their similar names, many people confuse power washing and pressure washing. It's an easy mistake to make, and there's really only one difference between the two; power washers use hot water and pressure washers use cool water. Pressurized water is excellent for dirt and moss removal, and heating the water makes it even more effective. We offer this service as well; if you aren't sure which you need, don't hesitate to ask our advice.
Looking for "Pressure Washing Near Me?" Call Top Tier!
These are just a few of the benefits of pressure washing your commercial property. It's a powerful exterior cleaning method that can easily strip away years' worth of dirt in just seconds. If you're interested in hiring us for your commercial exterior cleaning project, give us a call. We're happy to help.
Top Tier Cleaning Service is your first-choice commercial cleaning solution. Whether you need a recurring janitorial service or a one-time deep clean, our team is the best one for the job; we work with you to build a custom cleaning plan that suits your business's unique needs.
Let us handle the cleaning while you focus on the big picture. You can count on us!