Looking for Power Washing Near Me?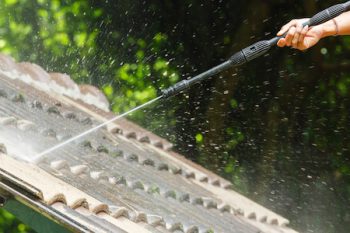 When you need professional power washing, your first step should be a phone call to Top Tier Cleaning Service. Power washing involves spraying high-pressure heated water onto a surface, forcefully removing dirt and grime and washing it away. Since this cleaning method primarily uses water, it can be considered an environmentally safe cleaning solution. For stubborn stains, chemical treatments may be used, but washing alone can usually take care of even the most heavy-duty jobs.
What's the Difference Between Power Washing and Pressure Washing?
It's easy to see why people think that these terms are interchangeable. They are, in fact, largely the same, but with one key difference. Pressure washing uses cold water, and power washing uses hot water. They both use high-pressure water, but at different temperatures. They're also used for different cleaning projects. Power washing is better for powering through tough stains and caked-on gunk. The hot water also kills bacteria, making it just a bit harder for that gunk to come back.
Detail-Oriented Power Washing Services
Top Tier Cleaning Service is dedicated to helping your business look its best — inside and out. Regular pressure washes are the best way to keep your business's exterior surfaces neat. This type of cleaning is best suited for asphalt or concrete surfaces; you'll be better off using soft wash services for painted or softer surfaces. Vinyl siding, for example, is very likely to crack if subjected to high-pressure water. However, finished wood can be power washed if done carefully.
How Often Should You Hire Power Washing Services?
The short answer is as often as you need them. Many business owners opt to pressure wash their property once a year once warm weather rolls in. There's no wrong time of year to have an exterior cleaning project done, though. Any time you think your business's exterior could use a wash, give Top Tier Cleaning Service a call.
If You Need "Power Washing Companies Near Me," Look No Further
In short, power washing is best used when your exterior cleaning service needs a bit more power. A deep clean is a great idea if you're dealing with a lot of gum stuck to the sidewalk, oil stains in the parking lot, or other stubborn gunk.
Aesthetic benefits aren't the only reason to power wash your property. Power washing with heated water deep-cleans your surfaces, taking down moss, algae, mold, mildew, and other allergens at their root. This method keeps the mess from returning for a longer period of time than cool water pressure washing.
Top Tier Cleaning: Your First Choice Power Washing Company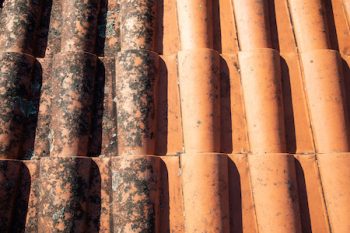 Customer satisfaction is the most important part of what we do. Our goal is always to leave your commercial property looking its absolute best. We pay close attention to detail, cleaning every last nook and cranny. Whether you hire us for recurring janitorial service or a one-time pressure washing service, you can count on us to bring our best to each job.
At Top Tier Cleaning Service, we know that a good first impression is vital for your business. That's why we do all we can to ensure your entire building looks its best at all times. Our dedicated team has a commitment to quality that will keep your business looking great for as long as possible. Call us for a fresh start!