Keeping a clean and healthy workspace is essential to the success of any business. From enhancing the productivity and morale of employees to ensuring the welfare of customers, maintaining a clean environment is essential. While many companies may try to manage their cleaning needs in-house, there are many benefits to outsourcing to professional janitorial services. This article will highlight why businesses should consider utilizing professional janitorial services and how doing so can benefit their bottom line.
Improved Sanitation
Janitorial services are trained in the latest, most effective cleaning techniques, using equipment and products that provide an optimal level of sanitation. With their experience and knowledge, professional janitorial services can help businesses ensure that their workspaces are not only clean but also disinfected to minimize the spread of bacteria, viruses, and infections, especially during flu season. Regular deep cleaning of high-touch areas, such as door handles, elevator buttons, and restroom facilities, can help ensure that all surfaces are thoroughly cleaned.
Cost-Effectiveness
It may seem counter-intuitive, but outsourcing janitorial services can actually save businesses money in the long run. Professional cleaning companies bring their own supplies and equipment, saving the cost of buying and maintaining cleaning supplies, equipment, and storage. Additionally, outsourcing ensures that employees are not required to spend their valuable time performing janitorial tasks, allowing them to focus solely on their own responsibilities.
Healthier Work Environment
A clean workspace supports healthy employees, reducing the amount of illness and sick days. Regular cleaning services can prevent the buildup of dust, pollen, and other allergens, reducing allergic reactions and symptoms, such as coughing and sneezing. A clean workspace also means less clutter, preventing accidents and injuries.
Boosting Employee Morale
Employees are more likely to be more productive and happier to work in an environment that is clean and well-maintained. Providing employees with a clean workspace shows that their health and well-being are important to the company. It also helps to promote a more positive work atmosphere that can motivate employees to work harder and more efficiently. Professional janitorial services can help create an environment where everyone is happy to come to work.
Improved First Impressions
First impressions are everything in the business world. A clean and well-maintained workspace confirms the credibility of the company and reflects positively on the company's image and reputation. The cleanliness and hygiene of the workspace can either enhance an organization's reputation or give potential clients or customers a poor impression of the company.
Maintain Compliance With Industry Regulations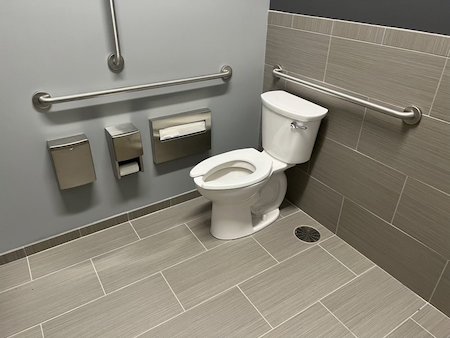 In some industries, such as healthcare, maintaining a clean workspace is not only desirable but it is also a legal requirement. Maintaining compliance with industry regulations can help a business avoid legal and financial problems, such as fines or lawsuits. Janitorial services are well-informed about these regulations and can help businesses maintain compliance.
Tailored Cleaning Plans
Professional janitorial services can customize cleaning plans that meet a business's specific needs. Companies can choose daily, weekly, or monthly cleaning services or only choose the cleaning services that they need without overspending. Tailored cleaning plans can also help a company improve workflows and increase efficiencies.
Accountability
Professional janitorial services are accountable for their work. Reputable cleaning companies have a quality assurance policy and are committed to customer satisfaction. They provide businesses with the peace of mind of knowing that they can rely on them to perform the job to a high standard and ensure that their work is up to a high standard.
Conclusion
In conclusion, outsourcing janitorial services can lead to a cleaner, healthier, and more productive work environment while saving valuable resources such as time and costs. The benefits of utilizing professional janitorial services are clear, from improved sanitation and optimized health and safety to boosting employee morale and providing a professional first impression. Finding the right cleaning service provider that can tailor their services to your specific needs can help ensure your business stays ahead of the curve when it comes to cleanliness and sustainability.
Your Local Janitorial Company
Looking for professional janitorial cleaning services in Portland, Oregon? Look no further than Top Tier Cleaning. We are committed to providing high-quality cleaning services that promote a healthy environment for your business. Our team is dedicated to customer satisfaction, setting us apart from many other cleaning companies in the area.
At Top Tier Cleaning, we offer a variety of services to property and business owners in the area, including:
Commercial cleaning.
Commercial carpet care.
Medical office cleaning.
Pressure washing.
Hoarding clean-up.
Covid-19 cleaning.
Event clean-up services.
Window cleaning.
And more!
Contact us today.