Professional hoarder cleanup companies understand the unique challenges of hoarding. They can handle decluttering and organizing a living space overwhelmed with clutter and debris. When working with a professional hoarder cleanup company, individuals can expect compassionate and non-judgmental support and guidance on addressing the underlying causes of hoarding disorder.
What is the Hoarder Cleanup Process?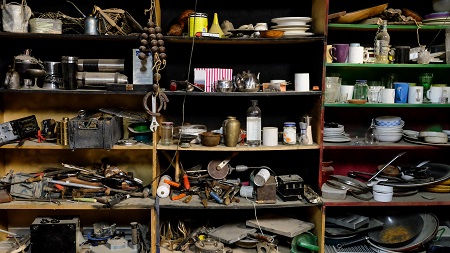 Professional hoarding cleanup is a specialized service that involves removing and organizing clutter and debris from the home of someone who struggles with heavy hoarding disorder. The process typically involves several steps:
Assessment: The first step in the hoarding cleanup process is to assess the situation. A professional hoarding cleanup team will evaluate the home to determine the extent of the clutter and identify any potential health and safety hazards, such as mold, pests, pet waste, or structural damage.
Planning: The hoarding cleanup team will develop a plan for the cleanup. This plan will outline the steps that will be taken to remove the extreme clutter and debris, as well as any special considerations that need to be taken into account.
Sorting and categorizing: The next step in the process is to sort and categorize the clutter. The hoarding cleanup team will work with the individual to determine which items should be kept, donated, or discarded.
Removal and disposal: The hoarding cleanup team will remove the clutter and debris. The expert crews will dispose of any hazardous materials and ensure that all items are properly disposed of according to local regulations.
Cleaning and organizing: The hoarding cleanup team will clean and organize the home once the clutter has been removed. They will sanitize the space, remove any remaining debris, and arrange the remaining items in an organized manner.
Follow-up: After the cleanup is complete, the hoarding cleanup team will provide follow-up support to ensure that the individual can maintain the cleanliness and organization of their home. This may include regular check-ins, counseling, or other support services.
Recycling or Donating Unwanted Items
Recycling or donating unwanted items is an essential aspect of the hoarding cleaning process. Instead of simply discarding everything, salvageable items in good condition can be repurposed or donated to those in need. Recycling also helps to reduce the amount of waste that ends up in landfills. This approach benefits the environment and provides a sense of purpose and accomplishment for the individual undergoing the hoarding cleaning process. Donating items can also give a sense of satisfaction that their possessions will be able to benefit others in need. Hoarding cleaning technicians can assist with properly disposing of and recycling unwanted items.
Throwing Away Items No One Wants
Throwing away items that no one wants can be a difficult and emotional process during a hoarding cleaning process. However, discarding items that are no longer useful or safe to keep is often necessary. Hoarding disorder can cause individuals to attach a value to sentimental items that may not hold real value, making it challenging to let go of them. An experienced team can provide support and guidance during this process, helping to ensure that unwanted items are disposed of safely and responsibly. It is important to recognize that letting go of certain items can be a positive step towards clutter cleaning and improving one's living space, leading to a more peaceful and livable environment.
Consideration of Safety
Safety is an incredibly important part of the process that should not be overlooked when dealing with cleanup from a hoarding situation. When deciding which company to choose for the project, make sure they prioritize safety and observe all relevant guidelines. This includes items such as proper protective gear to protect themselves and their clients, proper furniture disposal techniques following local regulations, and keeping hazardous debris away from high-traffic areas both inside and outside of the entire house.
Cleaning of Space like the Buildup of Mold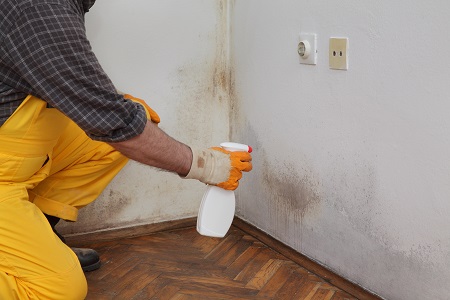 Excess clutter in the home can lead to several unexpected problems. Not only does it limit airflow and ventilation, creating the ideal breeding ground for mold growth, but it also makes it more difficult to detect water intrusion, which leads to extensive and potentially dangerous mold growth and can even be a threat to the house's structural integrity. Mold removal is a task that requires significant attention that professionals should always handle.
Compassionate Hoarding Cleaning Service
A hoarder's home is more than just a mess of clutter. Hoarders are in need of compassion and support as they look to restore their surroundings, so ensuring that they are treated with humanity and kindness is an essential part of any successful recovery program. Recovering from a hoarding condition requires the approach and expertise of a professional who understands and respects the sometimes difficult decisions that those with this disorder must make.
How Long Does Cleanup Take?
The length of the cleanup process largely depends on a number of factors. These include the size of the home, the size of the hoarding collection, and the presence of hazardous materials or other possible dangers like mold growth. Even if the property owner occupies their home during the cleanup process, it could take longer than usual for complicated reasons. Hence, it is important to consider every detail when planning a comprehensive cleanup strategy that accounts for potential delays and how to handle them.
Contact the Professionals at Top Tier Cleaning Service
If you are looking for a hoarding cleanup service in the Portland metropolitan area, Top Tier Cleaning Service is here to help. Our team is made up of knowledgeable and sensitive professionals who understand the gravity of the difficult situation and will never pass judgment. We work with your family to make sure that you are always in charge of the cleaning process and have every opportunity to express yourself throughout the entire process. Our compassionate crew is experts at creating customized hoarding clean-up services tailored to meet your needs and provide top-quality care during difficult times. If you need help now, don't hesitate to contact us today!
Other cleaning services we provide:
Commercial Cleaning
Office Cleaning
Covid-19 Cleaning Service
Janitorial Service
Parking Lot Cleaning
Graffiti Removal
Post Construction Cleaning